When you have a pest control problem in your home or office, many pest control companies can take care of the problem. But, how do you know if you are getting the best pest control company? When researching pest control companies, consider these five points.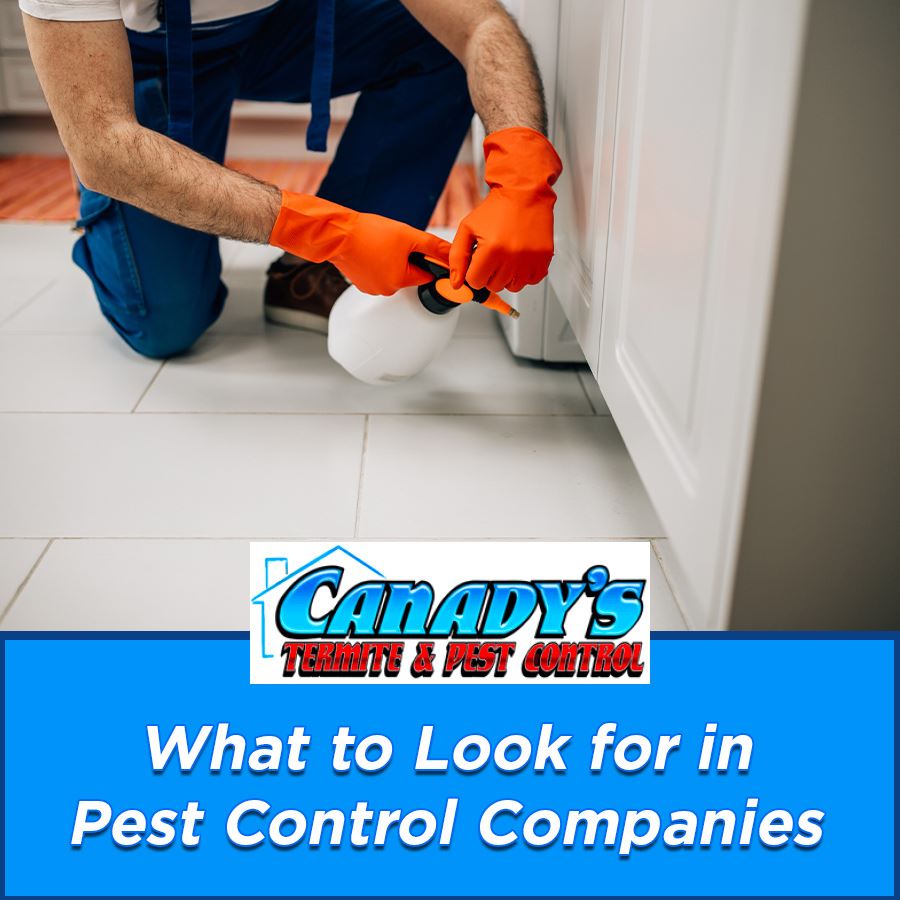 Knowledge and experience – The pest control company that you hire should be knowledgeable in the pest you are having an issue with. They should be able to answer most if not all of your questions.
References – It is wise to make sure that the pest control company that you hire has good references. You can check the state pest control association, Better Business Bureau, or the National Pest Management Association.
Chemicals – It is often necessary to use chemicals to treat your pest control problem. The pest control company should be willing to discuss all chemicals that will be used, as well any after care or side effects. They also should be willing to discuss any non-chemical options.
Appearance – The exterminator should be professional in appearance in the way he/she dresses and the vehicle they drive.
Bonded and insured – The company should be bonded and insured. They should be able to provide proof of both.
Here at Canady's Termite & Pest Control, we have over 40 years of experience, which has given us exceptional first-hand knowledge how to best exterminate any pest problem. We always communicate well about any chemicals or treatments used as well as pride ourselves on our professional appearance. We are bonded and insured to provide you with the best experience possible.